The Enterprise Orchestration Era
A webinar series from Sensei Labs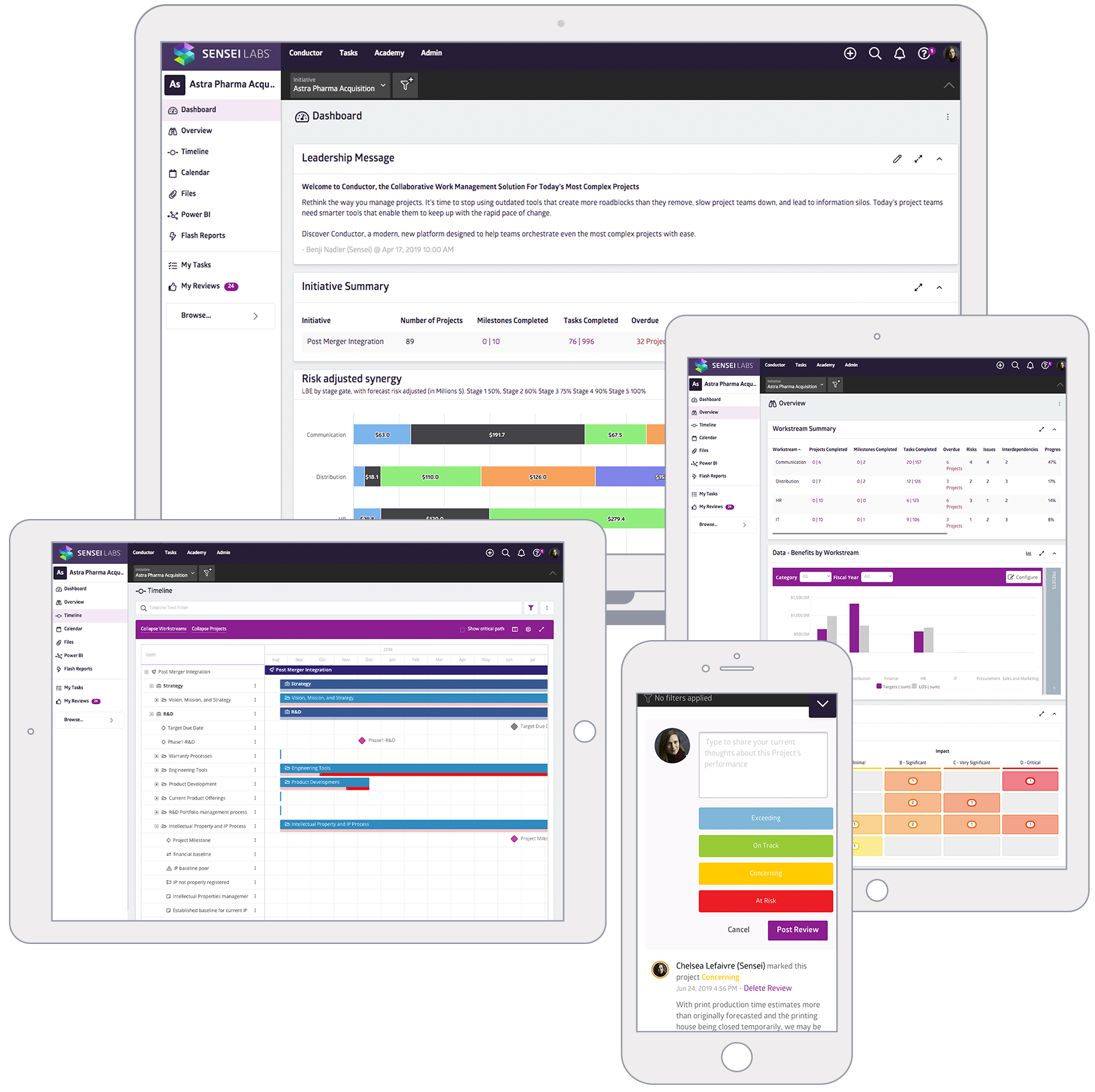 Welcome to the Enterprise Orchestration Era!
This era demands that enterprises – more so than ever before – must effectively orchestrate their people, processes, and technology to drive better outcomes, faster.
In this rapidly changing, dynamic time, enterprises are working harder than ever to stay competitive.
In this webinar series, we share how some our customers – among the world's largest companies – use our collaborative work management platform Conductor™ to orchestrate and execute their most critical initiatives – including transformations, procurement, supply chain, M&A, and technology delivery.
About Sensei Labs
Our position in the market gives us a unique perspective. Through our enterprise work orchestration platform, Conductor™, we work with some of the world's biggest companies across almost every vertical and industry to accelerate large scale enterprise transformations. Read more on the Enterprise Orchestration Era from our Co-Founder and CEO Jay Goldman.