Conductor Innovation
Discover the new features and functions in Conductor that enable our customers to navigate the Enterprise Orchestration Era™.
Originally aired: Thursday Feb 25th, 2021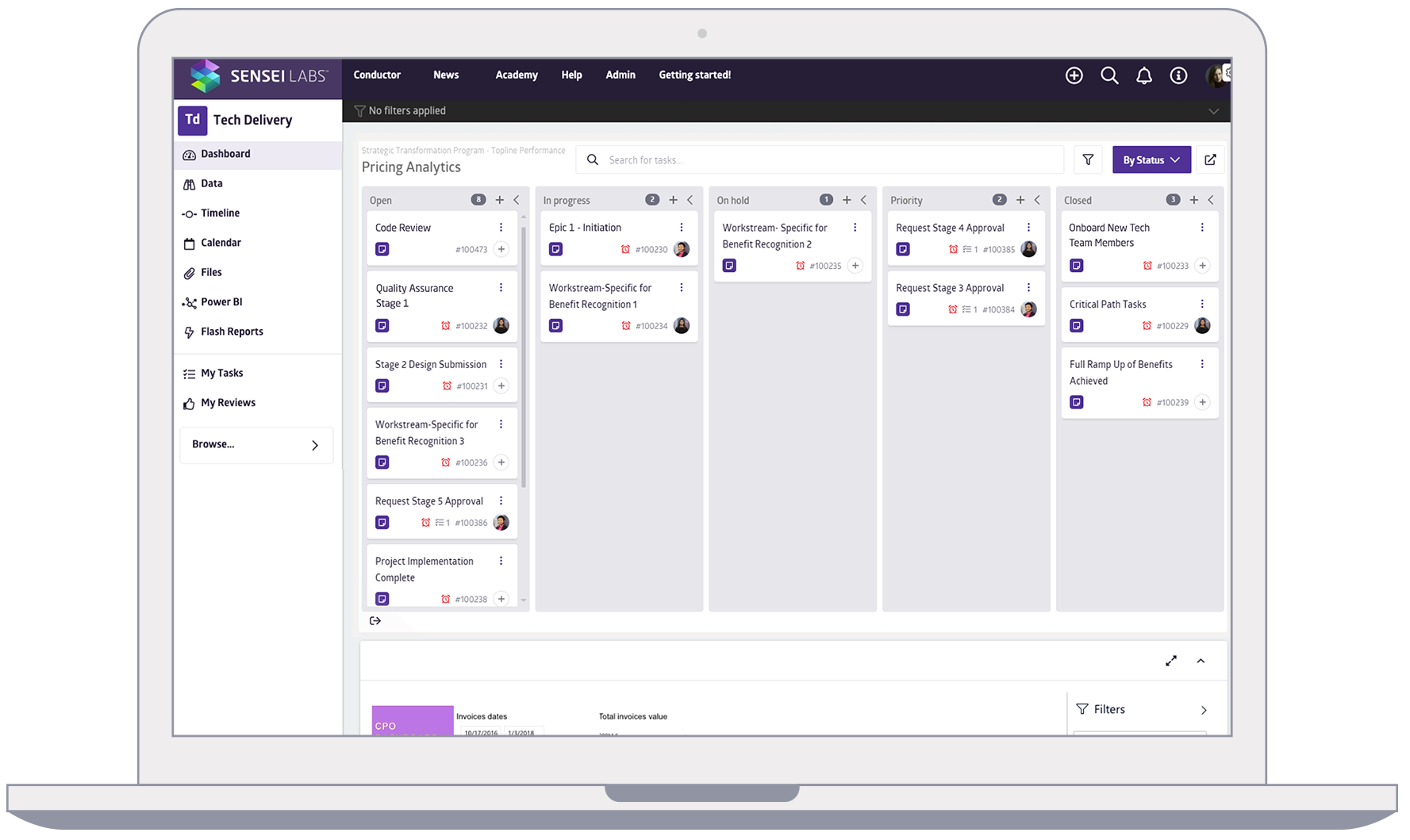 By clicking submit, you consent to allow Sensei Labs to store and process you personal information. We may send you updates from time to time about new features, news, and future webinars. You can unsubscribe from these communications at any time.
For more information please review our Privacy Policy.

Task template updates
Simplified intake forms that intelligently adjust the task status and assignee as checklist items are closed.

Teams integration
Manage your work without leaving Teams using Conductor task boards and get Conductor inside of Microsoft Teams.

Flash reports
Generate custom branded PowerPoint decks populated with your project data from inside Conductor - with a single click of a button.
And many more! Join us for the Conductor Innovation webinar!