Conductor Innovation
Discover the new features and functions in Conductor that enable our customers to navigate the Enterprise Orchestration Era™.
WATCH ON DEMAND!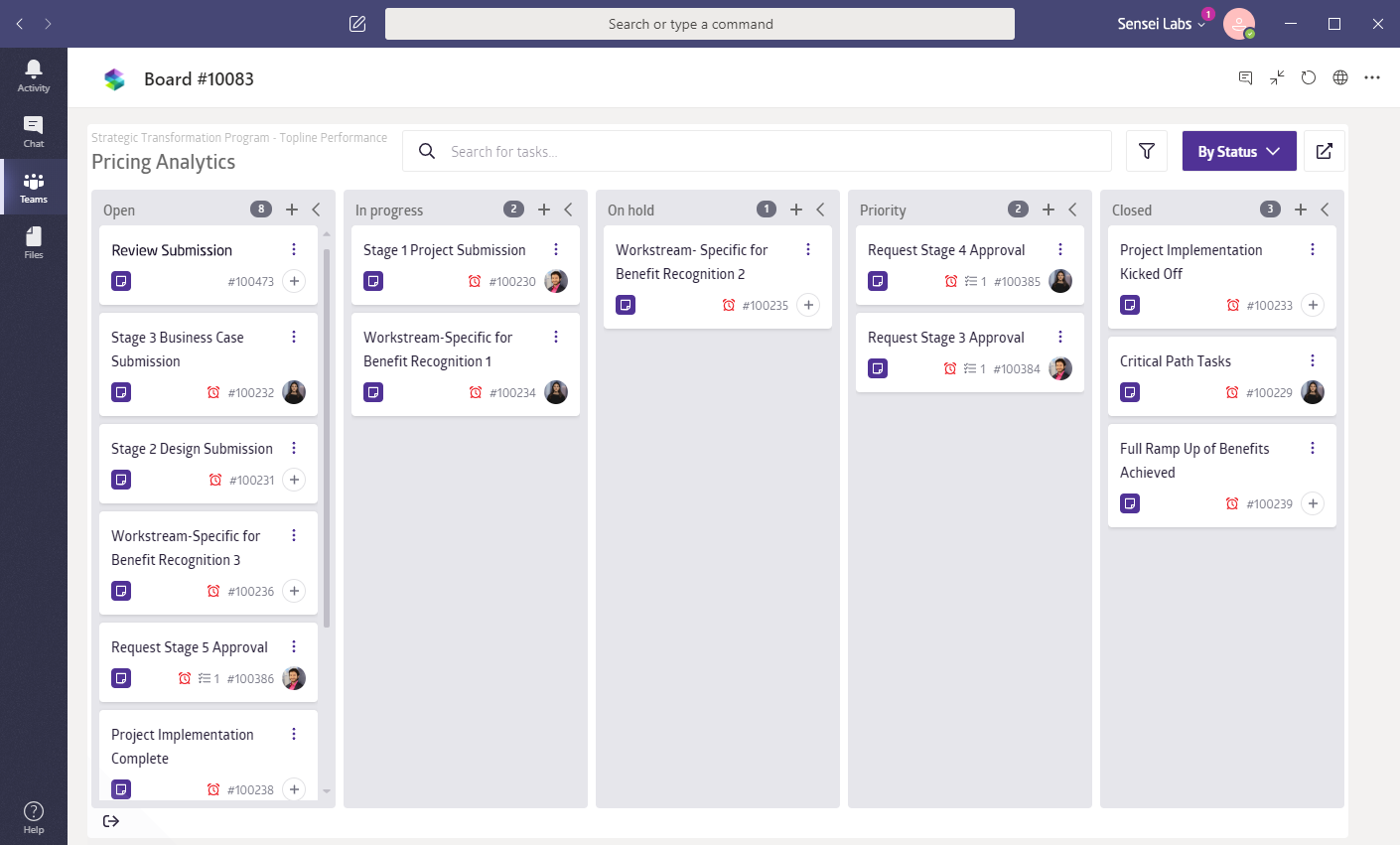 By clicking submit, you consent to allow Sensei Labs to store and process you personal information. We may send you updates from time to time about new features, news, and future webinars. You can unsubscribe from these communications at any time.
For more information please review our Privacy Policy.
Conductor + Microsoft 365
Microsoft 365 is a foundational element of many of today's workspaces. Although it covers most of the needs of a modern organization, it's missing key features to truly drive collaboration and work orchestration. Enhance your digital workplace with Conductor, the ideal Microsoft 365 companion.
Conductor augments that foundation and fills in the gaps to create a seamless digital ecosystem for your teams to collaborate and orchestrate their work in real time.

Power BI
Export task and KPI data as a permission-managed data source and easily embed Power BI dashboards, reports, and tiles to tie data into the entire system.

Teams integration
Manage your work without leaving Teams using Conductor task boards and get Conductor inside of Microsoft Teams.

Azure AD
Single Sign-On (SSO) federates Conductor into existing work environments and directory sync makes user management quick and easy.
And much more! Join us for the Conductor Innovation webinar!